Proptech Group: The Real Estate Path to Purchase – Marketing, Media and the Buyer's Journey
When:
November 23, 2021 @ 2:00 pm – 3:00 pm
Australia/Sydney Timezone
2021-11-23T14:00:00+11:00
2021-11-23T15:00:00+11:00
Dear Oxbridge Partners and Affiliates,
The path to purchase for homebuyers isn't a short journey, research commissioned by realestateview puts it at about 20 months on average.
Understanding the different phases that buyers go through, and knowing what kind of media they consume in each phase, can be your silver bullet as an agent for generating and nurturing leads.
Join our presenters Jen Melocco, National Property News Director at ACM, Bill Nikolouzakis, COO at Proptech Group, and Toby Balazs, CEO at realestateview.com.au as they discuss:
The results and implications of the research
What happens along the real estate buyers journey
What media type is most effective at every stage of the path to purchase
The implications for agents and agencies on best practices for marketing to each phase
And much more
Register now to secure your spot and get some golden insight from some of the best in the business, and we'll see you online!
Presenters
Bill Nikolouzakis is Group Chief Operating Officer at PropTech Group. Bill has over 19 years' experience in property, finance and technology, and has founded businesses in property, finance and marketing.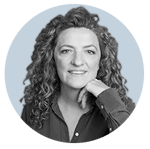 Jen Melocco is National Property News Director at ACM, and is one of Australian property media's leading names. She leads property coverage and strategy nationally for ACM & REV, bringing a new approach to one of the most topical areas of property in Australia today – regional real estate.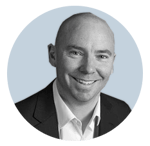 Toby Balazs is CEO of realestateview.com.au.  As a leading digital and property professional with over 20 years' experience in the digital space, Toby has been the driving force behind the transformation of the business within the property portal space.